New Features - September 2021
Over the last three months, we've released many new features including PPAPs (for suppliers and buyers), Multi-Parameter Monitoring, and BoM Uploads. We've also released the beta-versions of our API and Single-Sign-On SSO capabilities.
1. Production Part Approval Process (PPAP)
(a) For Suppliers:
If you are a supplier creating PPAPs for your customers, you can save hours of time with 1factory's new Manufacturing PPAP feature set.
Process Library: Start by creating a library of PFMEA and Control Plan elements by feature type. These elements will be used as default values for PPAPs you create.
Process Flow, PFMEA, Control Plan: You can create each of these objects by clicking on the PPAP tab from within a Manufacturing QC Plan.
Associating a Manufacturing Spec to a Design Spec: You can now define a relationship between a Manufacturing Dimension and a Standard Dimension (i.e. a Print Dimension).

Once this relationship is defined, the system will output the related Print Dimension in place of the Manufacturing Dimension on the PPAP Control Plan and PFMEA.

This is helpful when you are holding the feature to a tighter manufacturing tolerance (on a manufacturing or operation drawing with it's own feature number) , but need to report back to the customer against the original tolerance (i.e. the original balloon number on the customer print).
A detailed PPAP creation guide for suppliers is available under Help.
(b) For Customers (Buyers of Parts):
If you are a customer requesting PPAP documents from your suppliers, you can use the Receiving PPAP tile to create a PPAP and define a list of required documents.

You can email the list of requirements to suppliers, and collect their requirements from within 1factory (if the supplier is on 1factory), or via email (if the supplier is not on 1factory).
A detailed PPAP collection guide for buyers is available under Help.
2. Multi-Parameter Monitoring
Machinists can now open a tab and monitor multiple critical parameters at the same time.
3. Part Master & BoM Uploads
1factory supports the bulk import of Part Master data and multi-level Bills of Materials (BoMs) from xlsx files.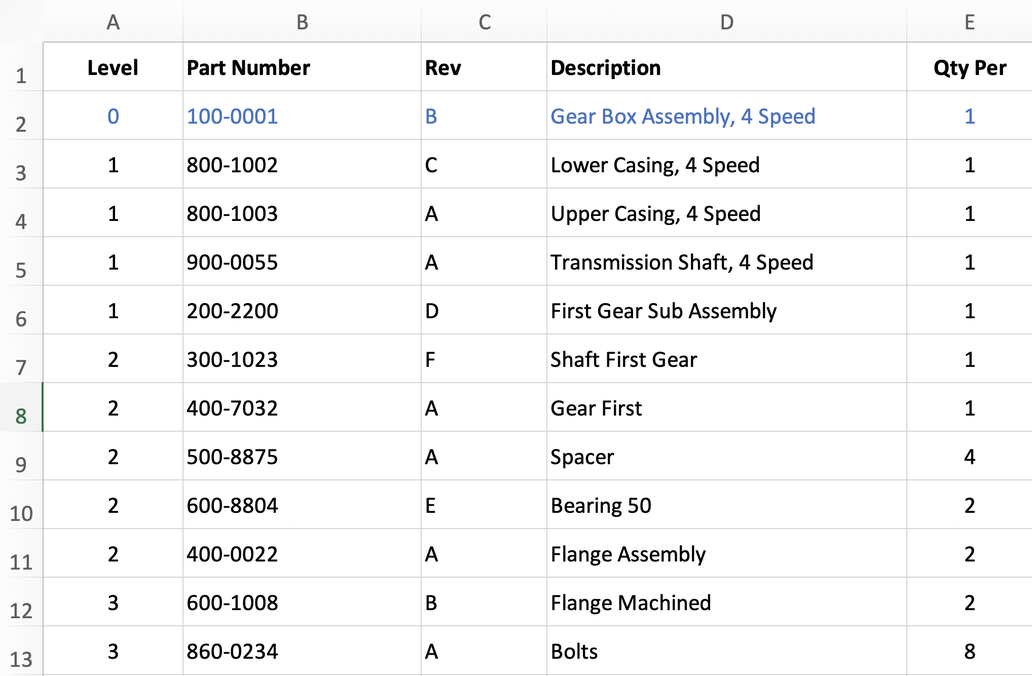 4. Drawing Detail View
You can now click on the "Drawing Detail" icon on any of the Data Entry pages or on the Plan page to view the feature and section of drawing you are working on.
5. ANSI Z1.4 Special Inspection Levels S1, S2, S3, S4
We have loaded in the sampling tables for special inspection levels S1, S2, S3, and S4.

For example, in the QC Plan, you can set sampling to Special Inspection Level S1 with an AQL of 1.0 by entering: Z1.4_S1 1.0.

The system will then calculate the required sample size based on your lot size entered during an inspection.
6. Beta Release: API and Single-Sign-On (SSO)
API: We have recently released an API by which customers can send Part Master and Bills of Materials (BoM) data to 1factory, and receive Inspection summary data (Lot Status = Accept/Reject) from 1factory.

SSO: In addition, we have recently released Single-Sign-On (SSO) capability for customer beta testing. With Single-Sign-On, our ITAR customers can be better prepared for CMMC (Cybersecurity Maturity Model Certification) with multi-factor authentication.

Note: Both the API and SSO features are available only for Enterprise Accounts meeting a minimum user-count criteria.